Remote Friendly Data Jobs are Hot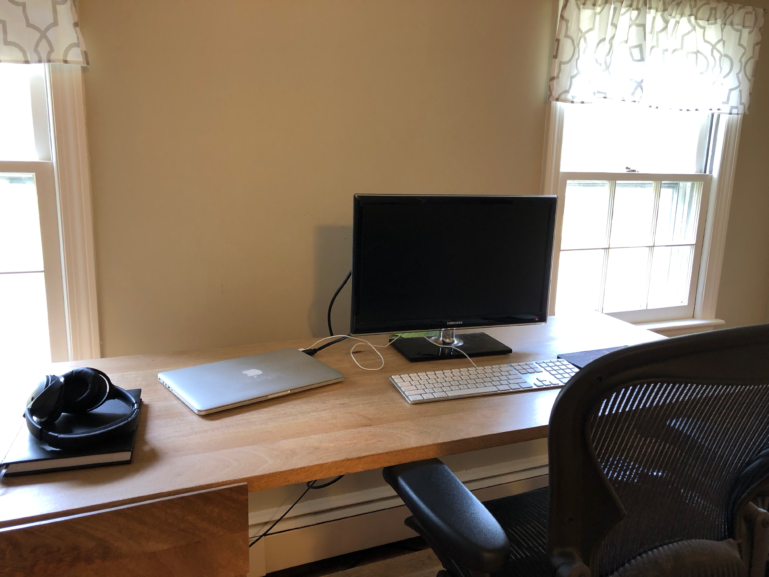 Recently, I started posting remote friendly data science, data engineering and analytics jobs. It began as a handful of jobs I ran across in my quest to pull content together for the site. I quickly realized that the number of jobs that fit into my little niche was bigger than I thought.
Remote isn't a Fad
There are plenty of studies showing the explosive growth of remote work, including this one from FlexJobs stating a 159% increase in such work since 2005. Growth in remote work is something I'm personally familiar with. I had never considered working from home until about 4 years ago when I started doing so a few days a week at first and then fully remote a year later. In that time, it's become less common to get strange looks when I mention how I work. In fact, it's often strange to see a new startup in the tech space NOT open up at least some remote positions.
There are numerous reasons for the growth, both from employer and employee aspects. For employees, the freedom of a more flexible schedule and relief from long commutes are on the top of the list. There's also the freedom to move and keep a job more easily. I did just that in moving from NYC to the Boston area last year (before starting Data Liftoff from home!).
For the employer, the ability to draw from a larger pool of candidates is an obvious reason to consider a distributed and remote team. However, as remote becomes more mainstream it's also necessary to compete for the best candidates in their hometown.
Remote Doesn't Mean Beach Life
Sure, there's a subset of remote workers who travel the world, work from the beach and enjoy every second of it. In my experience, and based on numerous surveys that number is pretty small. They do seem to get more Instagram followers though.
In fact, most of us don't even leave the house (which isn't necessarily a good thing). Take a look at this chart from Buffer's "State of Remote Work 2019" study. 84% of us primarily work from our houses or apartments. Not exactly glamorous, but quite practical.
They study also finds that not many remote workers spend much time working outside of their home city. 73% spend less than a month per year working elsewhere, and only 8% more than 6 months of the year.
The entire Buffer report is worth reading. It also points out some of the downsides to remote work. A few of those that I experience and hear about most often:
Loneliness
Distractions at home (kids, dogs, your couch, the plumber, etc.)
Taking time off and keeping boundaries between work and home
Finding places to work – especially if you're sick of drinking coffee
Timezone and logistical challenges
Despite those downsides, 99% of the remote workers in the Buffer study wish to work remotely at least some of the time in the future!
Remote Friendly Data Jobs Work
I can personally attest to the fact that data science and data engineering can be done remotely. I've both led, and been a member of, fully remote and partially distributed data teams. As long as everyone on the team buys in, it will work.
Most people will point to collaboration as a challenge, and it can be. I find that good processes and team culture can make up for distance in almost every case. I also like to ensure that team members see each other in person to kick off major projects, and every so often just to better connect. That means a little more in the travel budget, but it's worth every penny.
I've also seen pushback on hiring junior candidates for remote positions. There is some risk in that for a few reasons. First, by nature they are going to need more support than more seasoned employees. It's often difficult for a junior team member to know when they need help, and for managers to know when to offer it. There's no doubt that finding balance is easier in person. If you do hire junior candidates, make the time to check in with them and set expectations on when they should reach out. I'm a big fan of communicating when in doubt, and dialing it down if it becomes overkill.
In addition, some candidates (especially junior) don't yet know if they enjoying working remotely. Unless they have the option of working both in the office and at home, you can end up with a bad fit in that case. Like any new hire, it's a risk to be aware of.
In regards to splitting time between home and the office, the option to work remotely a few days a week is often ideal. Such an arrangement only works for those near an office (if the company has one at all!), but in my experience it's the best of both worlds. Even occasional in-person time for employees living somewhat near each other is worth the cost of a day in a co-working space.
All that said, as the team gets into the flow of working remotely it's a beautiful thing. I find that employees who work flexibly are incredibly loyal and engaged. Building a data team is hard no matter what. Having happy employees is a good start.
Great Companies are Hiring Remote
In my first week of posting jobs, I was delighted to come across open roles at companies like GitHub, HipCamp, DataRobot, GitLab, InVision, Automattic and more. Those are companies that attract strong candidates no matter what. Just imagine the strength of their applicant pool when they can draw from across the country (or world in some cases)!
Expect Continued Improvement
The tools and processes of remote work continue to evolve and improve. Zoom, Slack, GitHub, Google Docs and more have made it possible for us to get this far. With a growing market for remote and distributed teams, more products will enter the market and smooth out the rough edges we have today.
I'm also encouraged by the fact that it's more prevalent to run into data scientists and data team leaders who have worked remotely in the past. They take best practices and lessons learned to their new roles and over time continue to refine how remote teams function.
Remote work isn't for everyone, but both the demand and the supply for remote friendly data roles is strong. I expect we'll look back 5-10 years from now and wonder why it was so niche.
---